There are no more items in your cart
Shipping

Free

Total

€0.00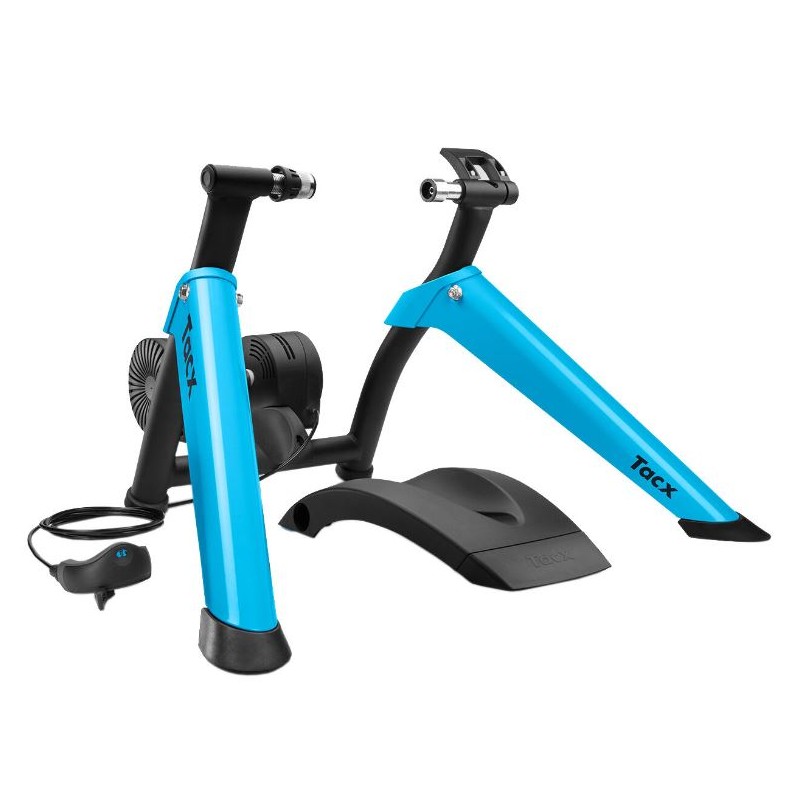 
 
copy of RULLO BUNDLE BOOST
BIKE COACHES AT COVERED
The Tacx Boost trainer to train in a covered bike is simple, convenient, and quiet.
Now you can continue to train for the whole year,
measuring distance and pedal speed, and connecting your training app preferita1.
The tiny sensor detects the speed and distance of your indoor pedalds.
Give us inside. Manual control of the resistance with 10 levels and up to 1,050 watts.
Trained without waking up all the neighborhood.
Super simple configuration. Ready in two clicks. Promise.
Get the feeling of a realistic pedalata with a real fly.
Easy to move and to be relocated includes support for the front wheel.
SIMPLE CONFIGURATION
Just two simple clicks and you can train right away.
SMALL BUT STABLE This trainer for the closed workout has a small, 675 x 650 mm handset, but it allows for an intense pedalata.
EASY TO REPOSE The multifunctional support of the front wheel acts as a handle to transport the trainer and ensures a natural pedal-like position.
TRAINED WITH APPS The included speed sensor allows you to track speed, distance, and virtual power,
as you train with your preferite1 apps like Tacx, Zwift, and TrainerRoad.
MAGNETIC BRAKE You won't need external power to use this trainer,
thanks to the powerful magnetic brake, you'll be either directly to increase or decrease its resistance.
RESISTANCE CONTROL You can control the resistance with a simple lever on the manubrium, 10 levels, up to 1,050 watts.
REALISTIC PEDALATA SENSATION The fly produces a realistic and fluid-pedaling sensation.
SLIDING AND SILENT The resistance unit is designed to reduce noises and allow for a more fluid pedalata.
Price
€62.99
Regular price
€69.99
 Out-of-Stock
16 other products in the same category:
Price
€35.99
Regular price
€39.99
 In stock
Price
€34.32
Regular price
€39.00
 Out-of-Stock
Price
€1,019.15
Regular price
€1,199.00
 Last items in stock
Price
€33.15
Regular price
€39.00
 Last items in stock
Price
€35.99
Regular price
€39.99
 In stock
Price
€676.50
Regular price
€825.00
 Out-of-Stock
Price
€67.49
Regular price
€74.99
 Last items in stock
Price
€2,417.07
Regular price
€2,599.00
 Last items in stock
Price
€62.99
Regular price
€69.99
 Out-of-Stock