There are no more items in your cart
Shipping

Free

Total

€0.00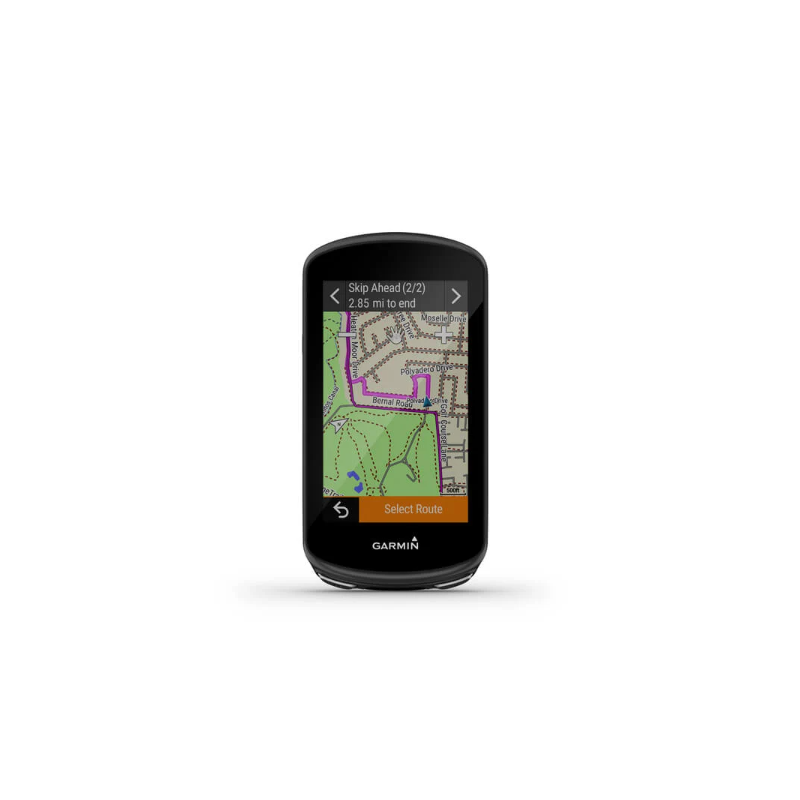 
 
Standard (device only)
Edge ® 1030 Plus
Staffe (standard and grossing for manubrio)
Cable USB
Security Lack
Manuals
EXPLORE THE WORLD AND YOUR LIMITS
Don't ever stop pedaling with this next-generation GPS-computer cycle.
Edge 1030 Plus is predisposed to any cycling experience, from the most remote tricky trails to epic jumps.
Synchronize outdoor and indoor workouts directly on your Edge.
This is the easy part.
Become coach of yourself. Edge suggests you bike exits and workouts on the basis of your current Training Load.
Regardless of walking distance, Edge always shows you the way back.
Offers numerous ways to stay connected, including inReach ® compatibility.
Get the SMS and download your favorite apps for cyclotourism on this cycle-computer connesso1.
Go further, recharge less. Get 24 hours of duration of the
DYNAMIC PERFORMANCE MONITORING
Get more information about the way your body responds to workout. Monitor your VO2 max, recovery time,
the Training Load,, the focus Training Load, and very much altro3.
TRAINING STATUS
Is your workout effective? Automatically evaluate your recent exercise history and indicators
of performance to find out if your workout is effective, too light or too intenso3.
TIPS FOR DAILY WORKOUTS
To have workout guidelines based on your data and your physical fitness level, get directions
daily for your bike workout based on your current Training Load and your VO2 max3.
SYNCHRONIZE YOUR WORKOUT PLANS
Create your indoor and outdoor workouts using the training planning tool that is integrated to the Garmin Connect app™,
or syncs your Edge with other apps, such as TrainingPeaks ®, and TrainerRoad accounts.
ACCLIMATION TO HEAT AND QUOTA
Prepared to pedal in each condition. Find out how your body is able to withstand in environments
different with heat acclimation and quota3.
CLIMBPRO FUNCTION
View automatically the remaining climb and slope when you get in the quota while you follow a path or path.
It will help you measure your effort and visualize how much you'll still have to suffer.
ALERTS ABOUT POWER AND HYDRATION
Get all the data you need to always have the required energy, kilometer after kilometer.
Edge 1030 Plus alerts you when it's time to drink or eat.
DYNAMICS OF CYCLING
Use avanzate3 cycling metrics designed to provide detailed information on how you change the
performance based on variable conditions such as location, bike configuration, pedaling duration, and much more.
DYNAMICS MTB
Keep track of the salient details of each race with new mountain bike metrics, such as the number of jumps,
the relative distance and time in suspension.
GRIT AND FLOW
The Grit option evaluates the difficulty of a pedalata using GPS, share, and other data.
The Flow option measures the uniformity of the pedalata during a descent and provides a score to be overcome the next time.
EXTENDED BATTERY LIFE
Edge 1030 Plus offers a battery life of 24 ore2, even under conditions of intense use.
Double the duration with the Garmin Charge battery™ optional.
753759256289
Price
€375.99
Regular price
€469.99
 Out-of-Stock
Price
€454.99
Regular price
€649.99
 In stock
16 other products in the same category:
Price
€79.99
Regular price
€99.99
 Out-of-Stock
Price
€279.99
Regular price
€349.99
 Last items in stock
Price
€99.99
Regular price
€129.99
 Out-of-Stock
Price
€509.99
Regular price
€599.99
 Out-of-Stock
Price
€31.99
Regular price
€39.99
 Last items in stock
Price
€44.91
Regular price
€49.90
 Out-of-Stock
Price
€24.00
Regular price
€30.00
 Out-of-Stock
Price
€519.99
Regular price
€649.99
 Out-of-Stock
Price
€35.99
Regular price
€39.99
 Last items in stock
Price
€629.99
Regular price
€899.99
 Last items in stock
Price
€33.99
Regular price
€39.99
 In stock